… This is a very special wall located beside 
our kids' spaceship...Spaceship Mercury Two.
On that wall are proudly displayed the autographed photographs of 
"space hero's" 
that have supported the imaginations of the children
 in our space  club.
The names identifying the individuals in the photo's 
are listed below the "wall photo"…
2 recent astronaut additions that will be added 
and proudly displayed are: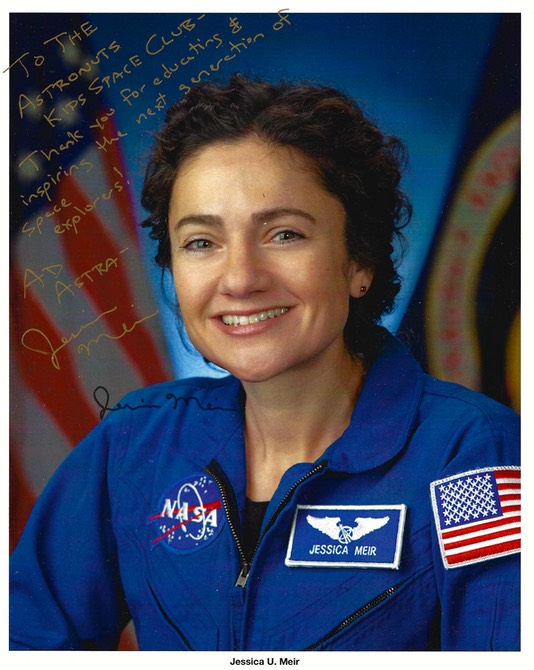 Jessica U. Meir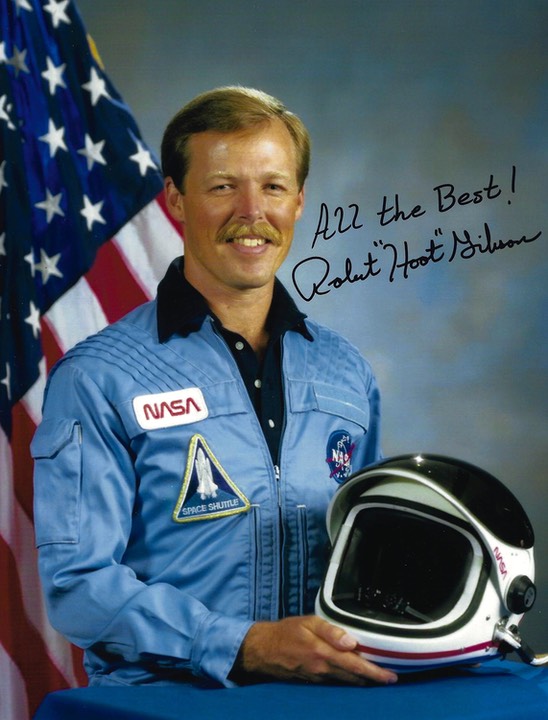 Robert "Hoot" Gibson
space heros' names are listed below
left to right

top row #1 
*Bob McDonald; senior science correspondent 

*Tom Hanks; "Commander Jim Lovell; Apollo 13" 
*Alan Stern; planetary scientist  "New Horizons"
* Marc Garneau; astronaut
row #2
* Bill Nye "the Science Guy" educator 
*Neil DeGrasse Tyson; astro physicist 
*Charles Bolden; administrator of NASA/ astronaut
* Chris Hadfield; astronaut
*William Shatner; "Captain James T. Kirk; Star Trek"  
row #3 
*Dave Williams; astronaut 
*Astronuts logo
*Janet Ivey; host of PBS TV series "Janet's Planet"
row #4
*Gene Kranz; NASA Flight Director...Apollo/ Gemini missions
*John Glenn; US Senator and NASA astronaut
 * Steven Spielberg; director "ET" 
row #5
*Mike Mullane; astronaut 
* Bjarni Tryggvason; astronaut
 *Geoff Notkin; "Action Scientist"
*Scott Parazynski; astronaut
row #6
  *Leland Melvin; astronaut 
 *David Saint-Jacques; astronaut 
* Jeremy Hansen; astronaut  
row #7
* Robert Thirsk; astronaut
*Steve Maclean; astronaut 
*Abigail Harrison; future astronaut and educator 
bottom row #8
*Roberta Bondar; astronaut 
*Yaroslav Pustovyi; astronaut 
*Julie Payette; astronaut 
* STS 127 crew
* Richard Branson; Virgin Gallactic

The autographed photo's are there to inspire these children that will be our future scientists, astronauts, engineers, educators and positive future role models...
The dedications by all the " space hero's" on that special wall  are there to send all the "astronut kids " the message to "go for it"
…"live your dreams, learn and have fun!"…
 " keep looking up"
….These kids will make lifelong friends….and who knows…
 they may be travelling together in the cosmos in the not-too-distant future!